(Photo: our extreme Investment Managers Peder Hjermann and Hanna Selvaag)
What would Kendall, Siobhan and Roman do if they went to Hemsedal last week? My guess: Crack a few sarcastic jokes about Vikings and investments, not waste a second admiring the beautiful views, and, heaven forbid, show any real excitement about the spectacular event going on. The similarities between the Succession crews' recent trip to Norway and Startup Extreme (SX) are striking: Yoga for breakfast, discussing deals while ice bathing for lunch and partying all night.
All jokes aside, having recently joined RunwayFBU as an Investment Manager, I can think of no better way to get connected with the Nordic startup community. Startup Norway's flagship event gathers hundreds of friends of the Norwegian and Nordic Startup ecosystem together for a networking festival out of the ordinary. Here are my top three observations from Hemsedal: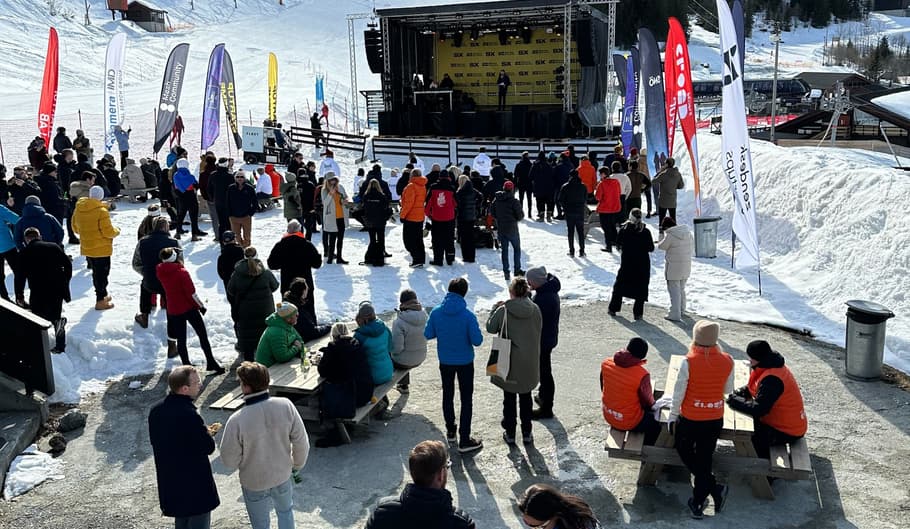 Hosting a tech conference in the mountains in late April is an excellent idea
Despite the chilly winds, Hemsedal was at its best last week. The valley bathed in sunlight as Birk Ruud came skiing down the hill, holding the SX flag high for the opening announcement. There was even fresh snow on the mountains that had fallen the night before, which delighted the many avid skiers taking part in the event. Smiles were everywhere, and there was a general feeling of optimism and energy in the air, as everyone was excited about the arrival of spring and Startup Extreme. With the office being in Hemsedal for the next two days, and the restrictions about packing hundreds of people into Stavkroa feeling like a distant memory, the atmosphere was lit.
Networking in nature brings people closer together
It's no secret that Norwegians don't say "Hi" to strangers unless it is somewhere out in nature. Correspondingly, taking SX out of the usual conference halls and into nature helped break down barriers and spark unique conversations. In all, Startup Norway did an excellent job of facilitating connections across the ecosystem. Even before the event started, we had the opportunity to connect with companies through the digital platform. The two days were packed with events, from big keynotes to pitching competitions, panel discussions, meetings with founders, and even fireside chats (with real wood burning and speakers getting smoke in their eyes). The latter format was among our favorites, as it created authentic discussions and closeness with the audience.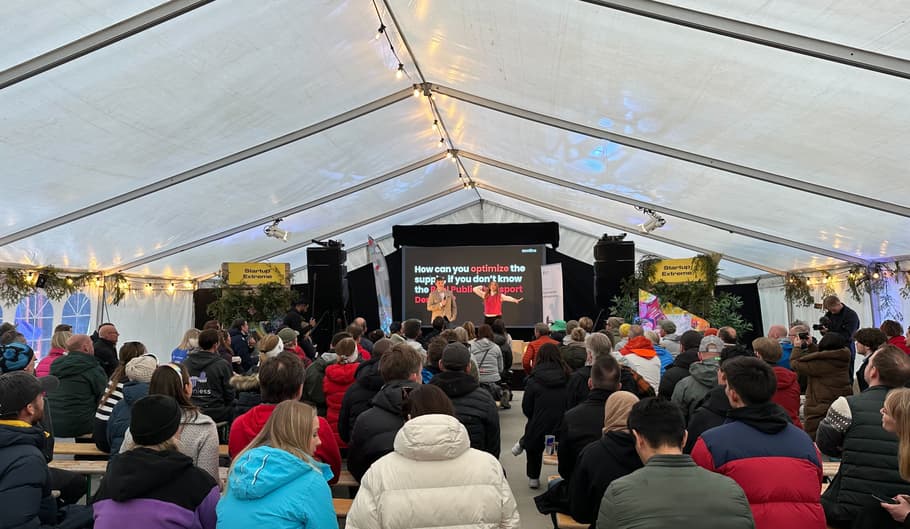 Now is the time to be ambitious, and the opportunities are enormous
We at RunwayFBU look for founders with global ambition to solve important challenges by using data and technology. SX was a reminder that the Nordic startup scene is full of talented, driven entrepreneurs who are willing to put in the work to succeed. In the future we hope to see ambitions raised to the next level - a common theme through several SX events - in terms of scope, innovation and impact. It's clear that the potential for growth and innovation in this community is enormous.
To sum up, last week's Startup Extreme in Hemsedal was a great experience, and we return to Oslo with renewed energy and excitement for our work. Thank you, Startup Norway, for making it happen, and we at RunwayFBU can't wait to see what you have in store for next year!