With a background in Computer Science, and experience in Silicon Valley, Morten has always enjoyed technology. "I was definitely the person fixing the VCR for my parents", he laughs. Jokes aside, it was very early – back in elementary school - when Morten opened up his mind to technology after starting to make flash games with friends.
For our sixth episode of Faces of Runway, we visited him at his office to ask a few questions, including what it takes to be a CTO at a startup. "First, being creative is a must. You are going to solve new problems and you must be able to think outside the box. And probably a good bunch of empathy and being able to understand technical and non-technical people. And finally, of course being a bit bold and courageous, daring to take risks is important for a startup CTO."
One of his inspirations is John Carmack, lead programmer of 1990s games Doom and Quake and former Oculus VR CTO. "He is the perfect balance between being a huge nerd, knowing the technology and also being part of the product, the problem and knowing what to solve", explains Morten.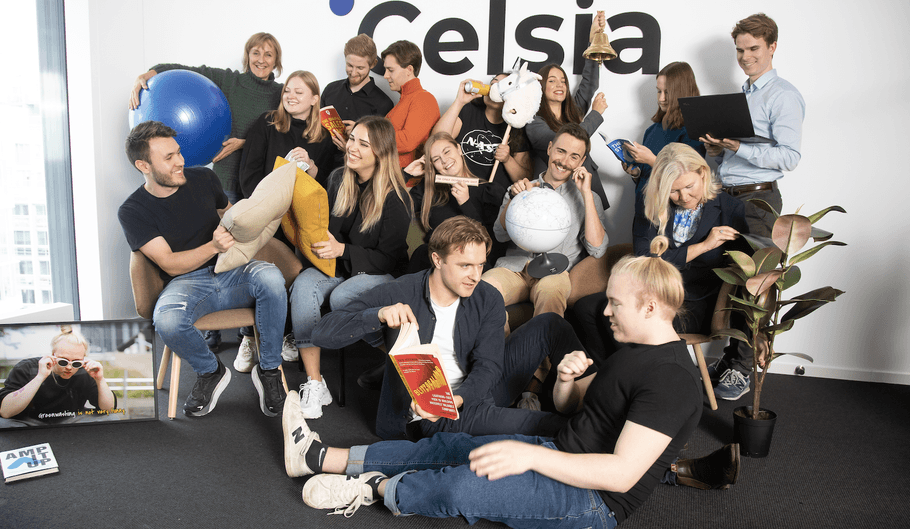 Morten has always been passionate about solving challenges with technology and started in the software company Cognite for that very reason in 2018. After Cognite became Norway's first unicorn in 2021, Morten left the firm together with two colleagues, Cathrine Dehli and Petter Reistad. Cathrine, who was VP of Sustainable Business at the time, had been frustrated with the challenges of quantifying sustainability impact since she started working with sustainability several decades before. With new standardization legislation from the EU, change was finally on the way – but in the form of thousands of pages of EU legislation.
"We realized that these new sustainability frameworks were never going to be successful if companies aren't able to properly apply them. So, just like accounting tools help apply accounting standards, we set out to make a software solution for sustainability management and reporting", says Morten. Celsia's initial focus became the EU Taxonomy, a European sustainability classification framework. "We believe that the EU Taxonomy is touching upon a really fundamental problem when it comes to measuring sustainability and making sure we invest in the right companies. Plus, we truly believe that technology and digitalization is the way to make it happen", he explains.
Celsia is making a SaaS software solution for measuring, managing and reporting on sustainability, initially based on EU's taxonomy framework. Which means, it provides a software platform with the tools for non-ESG experts for measuring the sustainability level and getting their sustainability score, in accordance with the EU Taxonomy.
The first set of companies have started reporting on the climate criteria in 2022. By 2024, over 50,000 EU companies will be directly required to comply with the classification system. In total, Celsia has 25 clients, including heavy names such as Aker (which includes 20+ companies), Summa Equity and Verdane.
The startup was RunwayFBU's very first investment. "Celsia is an outstanding team, covering all disciplines required to develop market-leading sustainability software with a clear goal: becoming the world's most used platform to assess companies' performance against the EU Taxonomy criteria", points out RunwayFBU Managing Partner, Tor Bækkelund.
Read more about Celsia: www.celsia.io