With a background in Engineering from NTNU, he lives and breathes for architecture, construction and technology. Together with co-founder Peder Aaby and the Sparkel team, he is taking the construction industry to the next level.
What inspired to start the company? After 5 years experience in the digital AEC industry, Magnus has observed that the physical and digital were not really synchronised as they should be and consequently driving all sorts of problems and costs in the construction industry.

"So I decided to start a company and tried myself. I joined the Antler program, where I met Peder my co-founder which it an exceptional CTO and now we are building Sparkel together".
What started at the Antler program, quickly built up to the creation of Sparkel in December '21 and now is a strong team of 7 - soon to be 8 - engineers and developers delivering a collaborative takeoff for data-driven companies, including Gjerdrum Byggservice AS, A Bygg Entreprenør AS, Ferdighus AS. The team is part of RunwayFBU portfolio and tech hub at Akerskvartalet, where they have access to expertise and network from the Aker system, including Cognite helping with technology and commercial issues.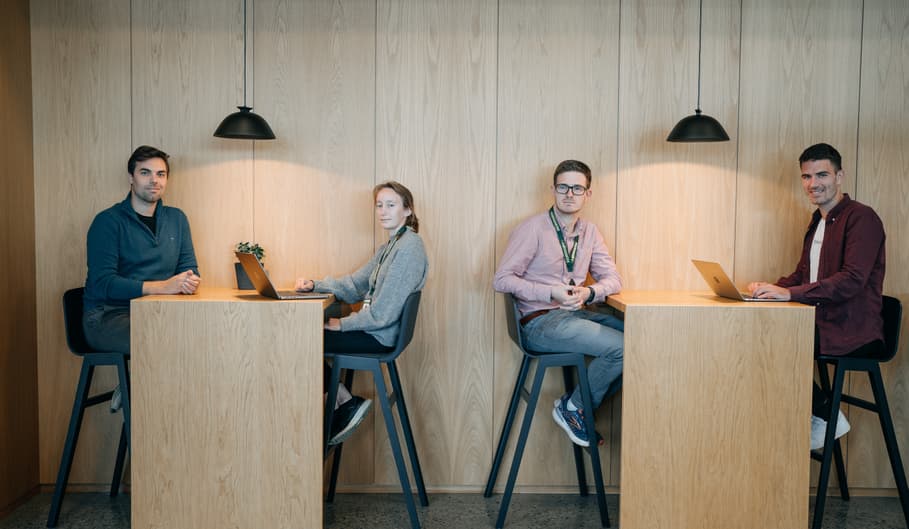 Their focus is on developing key functionality based on input from paying customers and pilot customers.

Read more about Sparkel here